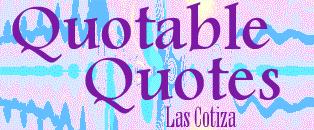 "Arantxa Sanchez Vicario....one of the splendid [tennis] players of our time"


BUD COLLINS of the Boston Globe on S+TV; November, 1996
Comments About Arantxa
** Commentator Mary Carillo observed at the 1992 Arthur Ashe Foundatation for the Defeat of AIDS Celebrity Fundraising event:***

"People may root for her opponents, but... few people ever root against Arantxa"


On the 1996 French Open Final:

-- "Her 6-3, 6-7, 10-8 loss to World Number One [Steffi] Graf at Roland Garros is recognised as a recent classic." . . . Richard Finn, filed Reuters, 9/2/96
-- "[It]. . . was just a magnificant final and [Steffi and Arantxa] . . . made each other, I feel, play the best tennis of their lives on that afternoon at Stade Roland Garros. . . . ."
Bud Collins, S+TV, 11/96




Comments by Virginia Wade at 1994 US OPEN [third round: Sanchez Vicario v. Tauziat]

"It's become a pleasure to watch Arantxa, even playing as well, and winning as comfortably, as she is today, because she takes the early rounds when she's ahead to try every aspect of her game. And to my mind she's really becoming the most complete player on the Women's Tour. She's been really sensational throughout this match"




The famous/infamous 1989 Wimbledon story. . . retold at 1995 Wimbledon, broadcast on HBO

Jim Lampley: I'll never forget doing a match with Arthur Ashe, back in ...a second round match, back in 1989, Arantxa Sanchez Vicario against Raffaella Reggi of Italy -- [where Arantxa] hit a drop shot from behind the baseline . . .

Martina Navratilova: match point down ... and won!

JL: that's right... and won the match

MN: . . . won the point, won the match

JL: right...

MN: We're all going...oh, boy, what a ditzy shot. And it worked! I mean, that's like a death wish, hitting a drop shot on match point down . . .

JL: Arthur fell right out of his chair. . .




**At the 1993 Matinee Ltee/Canadian Open Tennis Tournament:

Question from commentator:"Si vous gagnez dimanche . . . vous parlez en francais?"
(Rough translation: "If you win on Sunday . . . you speak in French?")
Arantxa: "Oui! Mon francais c'est un peu . . . J'espere que tout le monde comprendons mon francais . . . ici en Toronto . . . (laughs)
(Yes! My French is but a little . . . I hope that everyone understands my French . . . here in Toronto (laughs heartily)
IN-STUDIO Anchor: "Quelle personne agreeable!" (What a "sweetheart"!)



Comments By Arantxa
On her loss to van Roost at the 1997 Australian Open:

. . . "Everybody has some bad loss[es] and some matches that you can lose, so I'm not going to be disappointed at all, I just have to keep going. It's just the beginning of the year and hopefully I will go back and play my best and I have a long way to go. This is a sport, this is the way it is.

. . . I am not going to let her bother me and think that something is wrong. I'm just going to keep going and give my best for the next one, and I think everything will [be] turned around [to] my side."
(Didn't we tell you this kid was a Sagittarius . . . perpetual positivism !!)


On her 1996 season [where she won two titles and reached seven other finals] and which "experts" had labelled as "disappointing"

-- . . . "I think that I have a great year . . . [To get to many finals]. . . shows that I am very consistent, because I get there, but sometimes, you know, you have your chances in so many matches and it's kind of a little bit disappointing, you know, when you lose that kind of matches.
-- . . . But still, you have to be there, and I have to be happy because . . . I would be more worried if I didn't get to the final, probably . . . I think more players would like to be in my position, even you lost in the final, but it would be nice to win one more . . ."


. . . from courtside interview with Michael Barkan, USA Network; September, 1996


. . . [I am] not injured, [I'm] doing my best, getting to the finals, losing [in] three sets all the time. That means that I'm in very good shape, so I have to be happy.



From Press conference after losing the 1996 Canadian Open final to Monica Seles:

-- On the fan support . . . "Even though I lost, I won the hearts of the crowd . . .
I'll remember that for a long time. It was very special and it means a lot to me . . . I have something very special here in Montreal."


quote provided by the wonderful Chris Gerby; visit his Florencia Labat Home Page


Arantxa's comments after losing the gold medal match to Lindsay Davenport at the 1996 Olympic Games in Atlanta:

. . . "[Lindsay] was hitting the ball so deep and so hard that I had to take more risks . . . [and] I was very unlucky during the last few points of the tiebreak. . . I gave it my best and that's what counts. If you give your best and someone beats you, it's because she played better. I think I have to be happy with my tournament."




Question from the press at the French Open; Paris, 1996:

. . . Question: "You obviously weren't happy with the lack of support from the public. Can you just comment on that?

. . . Arantxa: Well, I just say that, I mean, I think the public --I didn't expect it to be that way, but I just say that even [though] they were not with me, I mean, I always still love them, because I think I always have great matches here and I always have, you know, good memories here and probably, you know, that is why at the end I say that . . .
(at the Presentation Ceremony, after thanking her Spanish fans, crying, Arantxa had said: 'Even [though] the French crowd was not with me, I always still love you')

. . . But I think I proved myself a lot of things and I am very happy with. The rest is not my problem."




At The Championships, Wimbledon, 1995, Arantxa was asked a question about being a "supportive" doubles partner:

Arantxa: "We play the finals against Martina and Gigi - And I remember that she was very nervous, because she...never beat [Martina] in doubles, so she tell me, 'I am very nervous, I'm very nervous'. And I tried to, you know, calm her down and tell her to play, you know, to have fun...

So we start playing, you know, together for the first time and we have a good time together. I remember that she started playing, hitting the ball so well and she looked at me and say, 'thank you' for the, you know, for the confidence you give me. . . "




At the 1994 Bausch & Lomb Tournament, Amelia Island, FL:

***Pam Shriver for ESPN: "Many people saw you moving out here today . . . [and] would like to know your secret . . . [about] on-court movement . . .
***Arantxa: "Well . . . I prefer to keep that for myself (laughs, shrugs) . . . Sorry!"

Later, at a press conference, this question was repeated and received this answer:
Arantxa: "Well, I play soccer. There! I tell you one thing!"



Arantxa on US Television


ESPY AWARD Acceptance Speech
---received ESPN's Espy Award in recognition of the


Outstanding Female Tennis Player of 1994

---award presented by MC Hammer at Madison Square Garden, NYC; February, 1995

"Well . . . this is worse than playing a match . . . (audience laughs)
I am very happy to be here tonight with all of you
I want to say 'Thank you' to ESPN for giving me this award . . .
I think I will never forget 1994 because it's been a great year for me. One of my dreams was [to] be able to be Number One in the World . . . and last week, I did it . . . so I think it's been great . . .(audience applauds)
It is great to be here with so many good athletes with other sports and I think that ESPN is making a good job, for making, you know, this night possible. So thank you for everything and hopefully you keep enjoying watching me play.
Thank you! "



Excerpts from appearance on Live with Regis and Kathie Lee
Monday, September , 1994 [the day following "Winning Weekend" at Flushing Meadow]

. . . about the Women's Singles Final (against Steffi Graf)

Question: Was that the best game . . . the best match . . . you've ever played?
Arantxa: I have pretty good ones before, but I think definitely this is the best one. After [a] comeback that maybe was so hard, after 6-1 loss in 20 minutes . . . but I think it was the biggest win . . . the happiest day of my life

Regis: She won the first [set] 6-1 . . .
Kathie Lee: Boy, how do you suck it up after that . . .?
Regis: Yeah, I would just . . . I'd just walk off . . . forget it . . .
Arantxa: (laughs) Well, after 20 minutes, I thought (puts hand on Regis's shoulder) ohmygod, I should do something, otherwise . . . you know . . . but I am not complaining . . .

Kathie Lee: What did you do? Did you change your whole strategy . . .
Arantxa: I decide to be a little more aggressive and I go a lot of times to the net . . . I start winning a lot more points and then she started getting a little more scared and I win the second set and everything turns different. I change a bit of tactics so it work out really well.

...about the trophy . . .

Regis: What kind of trophy do they give you? Big . . .?
Arantxa: Big trophy, but they don't give you that . . . They give you replica. So . . . . (shrugs) I say, 'Could I have the big one, please?' and they say, 'No, sorry, we're only gonna put your name on [it] . . . (laughs) It's better than nothing, right?

...about her name...

Regis: Here's what I do, A-rank-sa
Kathie Lee: A-ran-cha
Regis: . . . that "t-x-a" on the end . . .
Arantxa: It's a little bit hard to pronounce; don't worry - I'm used to that . . .

...about NYC...
A: This is my town - I like it here a lot!








Under Construction ** We've heard it is presently quite difficult to add audio/video clips directly to a Home Page; still, we are including this as one of our "long-term" goals!! Check back!
If you like the fractal backgound on this page, see Fractals by PANDA
return to Arantxa's Home Page